Free Assessment: Are Students Ready to Grow?
21 days. That is all we have left before the year 2013 is over. The beginning of a brand new year is just around the corner, and as with that transition, it comes with a natural desire and willingness to reflect on one's life. In the next few weeks, there will be more
self-evaluation done and resolutions made than any other time of the year. Where am I at? What have I done in my life in the last year? What do I want to be different?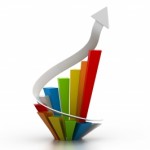 As students start answering these questions, it is important to take a step back and identify first if they are even ready to grow. If someone doesn't first have the attitude, accountability, and awareness to grow, any specific actions they set towards growth won't last.
The Ready for Growth Assessment is meant to help students evaluate where they are at in those three areas (attitude, accountability, and awareness) and how ready they are to grow in their character and leadership. Help your students talk through their results and come up with a few measurable ways in which they can develop in their readiness to grow. If students are struggling in one of the three areas, encourage them to work on it first before making any specific steps toward growth. If students are strong in all three areas, they are ready to start making steps toward growth!
Set students up for success in their growth this next year by giving them a strong foundation of clear awareness, attitude, and accountability on which to build.
About the Author
Doug Franklin
Doug Franklin is the president of LeaderTreks, an innovative leadership development organization focusing on students and youth workers. Doug and his wife, Angie, live in West Chicago, Illinois. They don't have any kids, but they have 2 dogs that think they are children. Diesel and Penelope are Weimaraners  who never leave their side. Doug grew up in… Read More