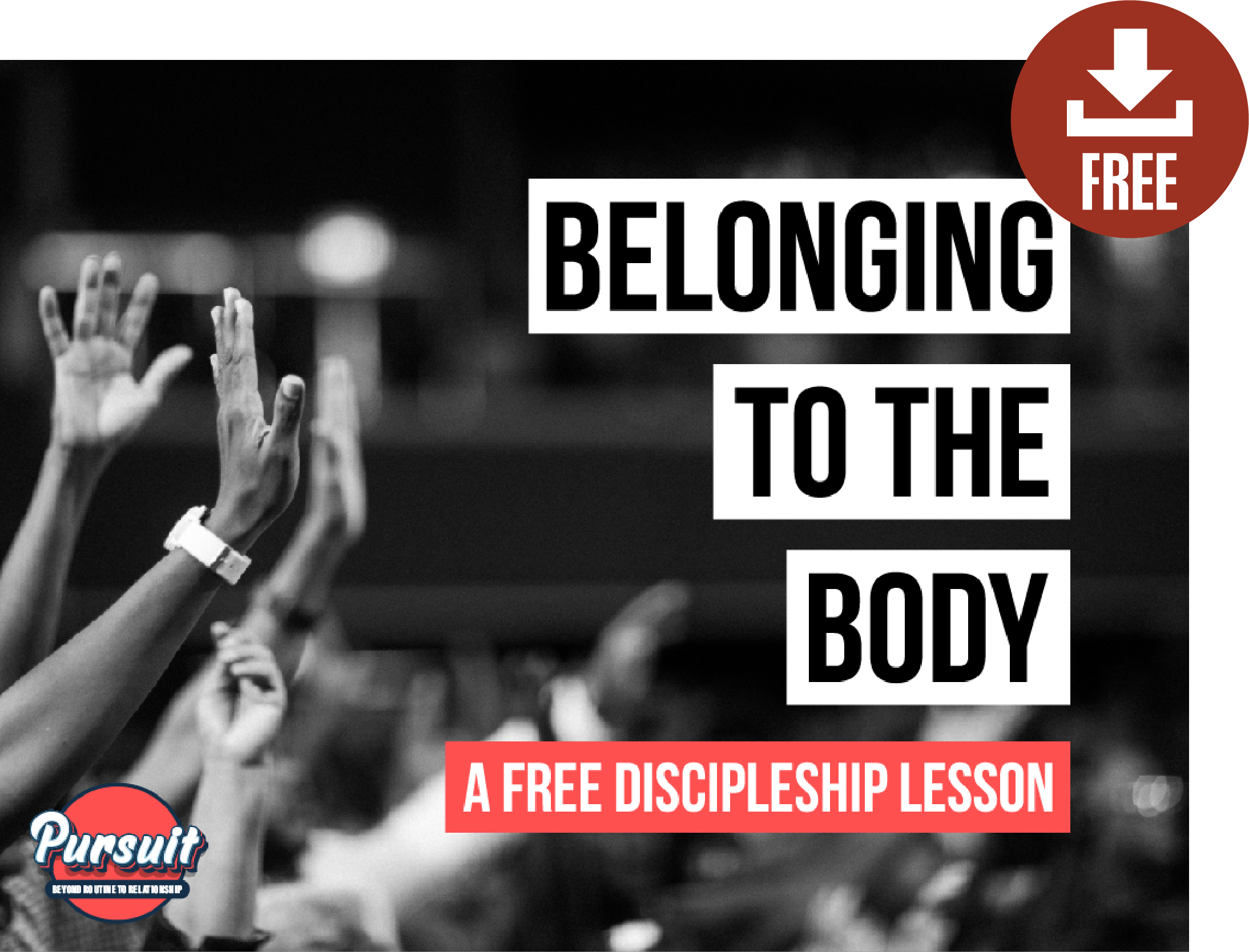 Belonging to the Body – FREE LESSON
A completely downloadable FREE lesson about unity in the body of Christ.
---
We All Belong to the Body of Christ!
We live in unprecedented times. Our world is filled with voices trying to define who "belongs" and who has value. In the end, the answer to those questions is only found in Jesus, who tells us that as members of his body, we are incredibly important and valued, no matter what we look like or where we come from. In this lesson, students will learn that our worth does not come from anyone but the Father, who made us to fit perfectly into the body of Christ. No matter what lies we are fed by others or by our own hearts, we have eternal value to God and to each other as brothers and sisters in Christ. This lesson also helps students begin a conversation about racism and explore a Christ-like response in the face of this evil that is wounding our people and our country. Belonging to the Body is taken from our new yearlong curriculum, Pursuit.
---
What's Included?
1 Ready-to-use Lesson from the Pull Together Series (PDF and Word)
Complete Pursuit Scope and Sequence
Designed Memory Verse (ready to share on social media)
Mark of a Disciple
---
What is Pursuit?
Pursuit is a year-long curriculum that incorporates the 8 Roots of the Gospel from our Deep Discipleship System that will help your students move beyond routine into relationship with God.
Relationships aren't one-sided, and it's no different in our relationship with God. He promises that if we draw near to him, he will draw near to us (James 4:8). And that's how we grow in spiritual maturity—by pursuing God, trusting his pursuit of us, and knowing him more.
Learn more about Pursuit One-Year Bible Study Curriculum and Order the Full Version here.