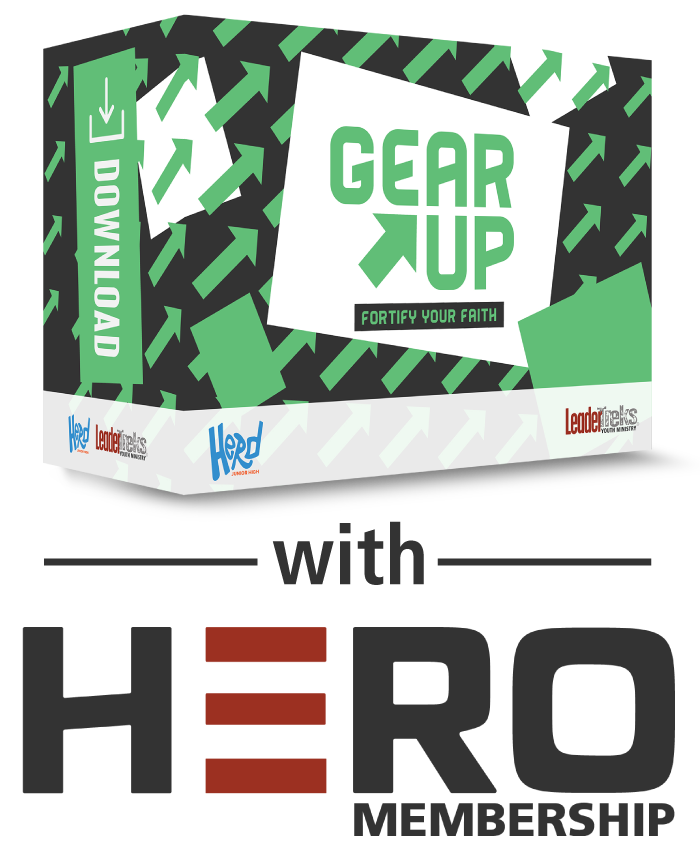 Gear Up and HERO
ONE-YEAR CURRICULUM FOR JUNIOR HIGH STUDENTS THAT GROWS SPIRITUAL MATURITY BY DIGGING INTO WHAT GOD HAS SAID THROUGH HIS WORD.
Combined with special features found only in our HERO Membership
---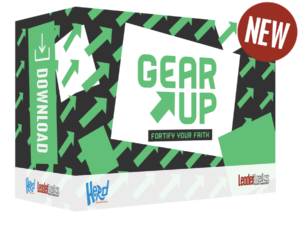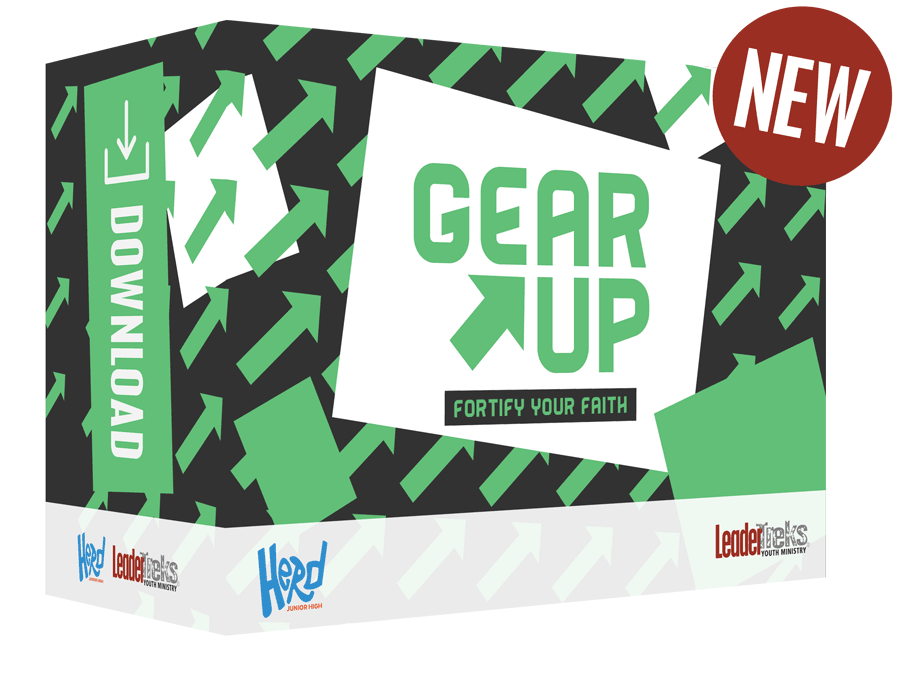 Navigating junior high can be a difficult time, especially for students trying to follow Jesus. Gear Up is a year-long curriculum (48 lessons) that looks at common struggles of junior high students and addresses how to view those things through a biblical lens. By studying various themes and books of the Bible, students will see that their faith impacts the way they live, even now in junior high. Gear Up is designed to help students build a foundation of faith, equipping them to follow Jesus. Help students learn what it means to pursue Jesus and commit to a life with him.
Click here to see more of what's included in Gear Up.
---

Youth workers with HERO get intentional about discipleship, organize their ministries, and save big.
Unlock key features inside of Gear Up with your HERO Membership.
Access HERO's exclusive Student Discipleship Tracker inside of Youth Ministry Apps
Train your volunteers with over 18 unique video training sessions in the HERO Training Zone
Share lessons with your teachers and small group leaders using HERO's Online Teacher Management System
$199.00 one time, and$99.00 / year