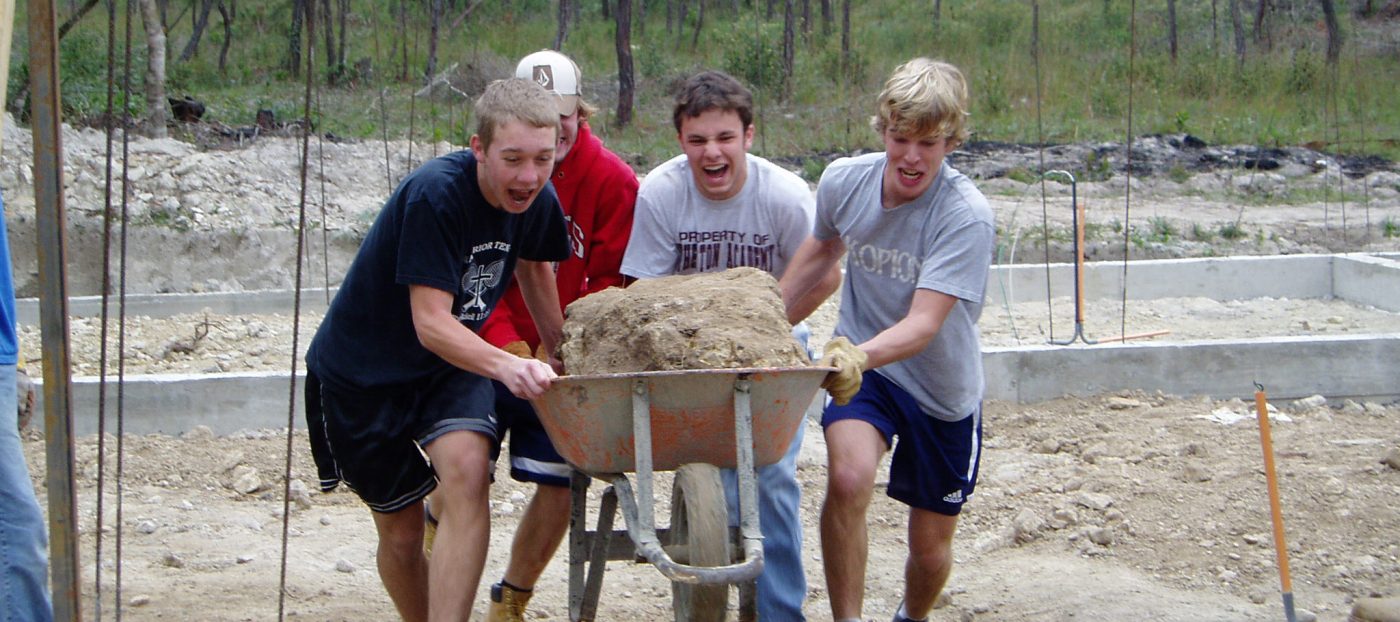 Intense Impact
Trip Length: 1-2 weeks
Trip Focus: Leadership and evangelism in difficult environments
Trip Sites: Pawleys Island, Honduras, Montana, Navajo, and Costa Rica
Trip Leadership: Student Leaders
Our most intense trips, led completely by students for maximum leadership development.
Student-led trips are designed for students who are mature in their faith and ready to take leadership and discipleship to the next level.
These trips are challenging. We work with churches and ministries who are on the front lines of the orphan crisis or working in areas of extreme poverty. Teams will need to bring the energy and a willingness to serve. Your team of students will provide short-term help to on-the-ground leaders who have a long-term vision to make lasting change in these communities.
These trips stress hard work; a lot is required of these students as they serve in challenging situations through difficult tasks (i.e., laying block, mixing cement, and digging). Not only do they have the chance to exhaust themselves in physical service, they have the opportunity to share their faith as they organize and run the outreach ministry portion of the trip.
The leadership development program for Intense Impact trips starts with two student leaders who will have ownership of the whole trip. These two students will be selected by the youth worker and will attend a special training called, "Student Leader Weekend," at LeaderTreks in February. They will assign different roles to each member of the team in order to help the team accomplish its goals (food team, work project team, cleaning team, etc.). Leadership is given to each student through these roles. The LeaderTreks staff will facilitate this trip, ask hard questions, guide the process, but they won't interfere with the students' decision making. Students will be accountable to each other through the use of the LeaderTreks High Performance Team Program.
These trips are about challenge. We want students to develop a confidence in God and in themselves. Students will be tested and discover that the only way to get the job done is to bond together.