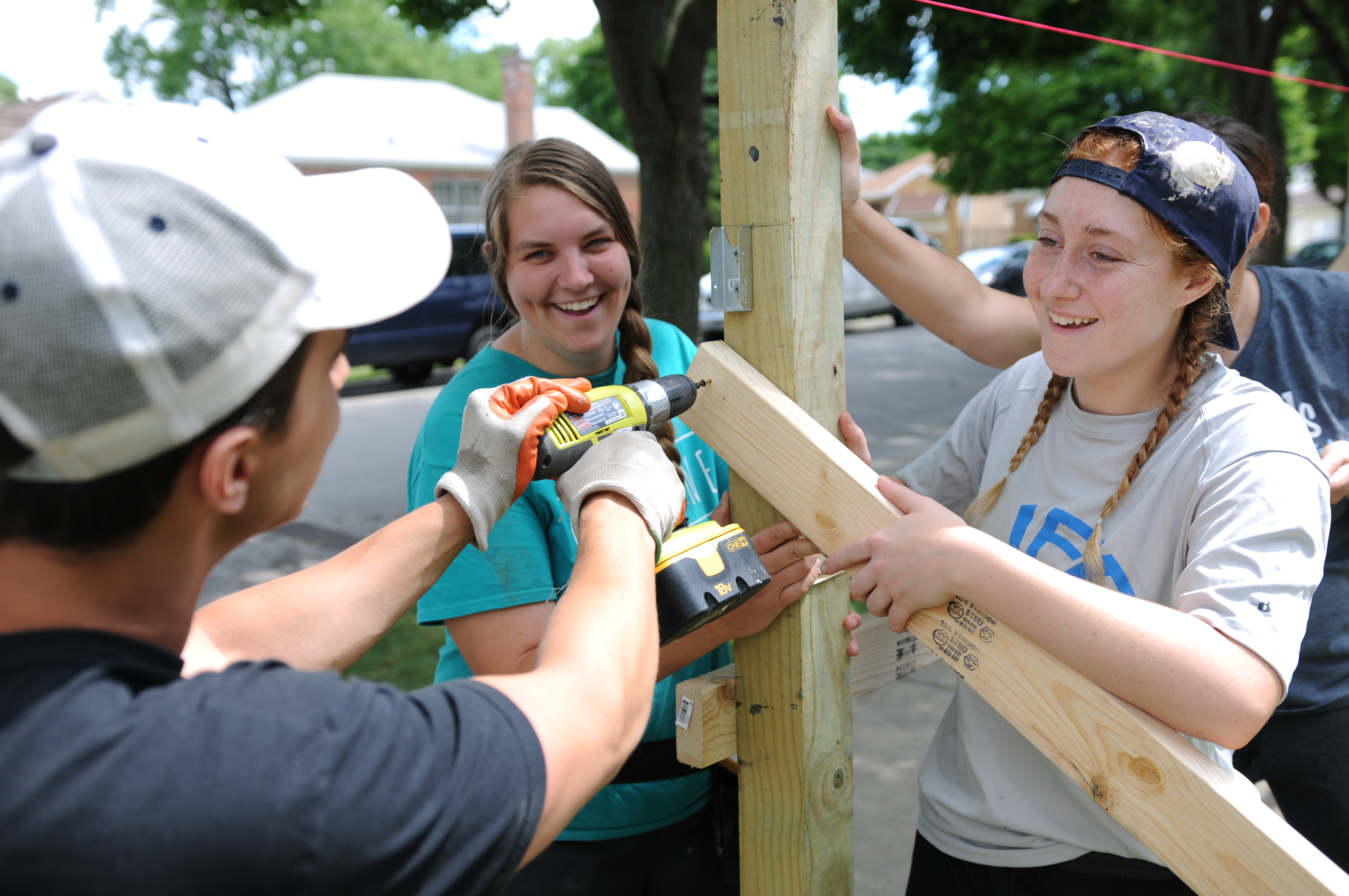 DAYTON, OH


expand your neighborhood in dayton
Dayton, Ohio might seem to be an unlikely place to visit for a missions experience, until you consider the influx of international refugees in the last 15 years.

Every year refugees come to Dayton to escape political and religious persecution, wars, and extreme poverty. There is great need and many organizations and churches have started to help through various community service projects.

Your team will reach out to families from Africa, Asia, and the Middle East with the love of God.

Your students will also get the opportunity to explore the city during our Adventure Race, and spend the day at a aquatic adventure zone or hiking through a local state park.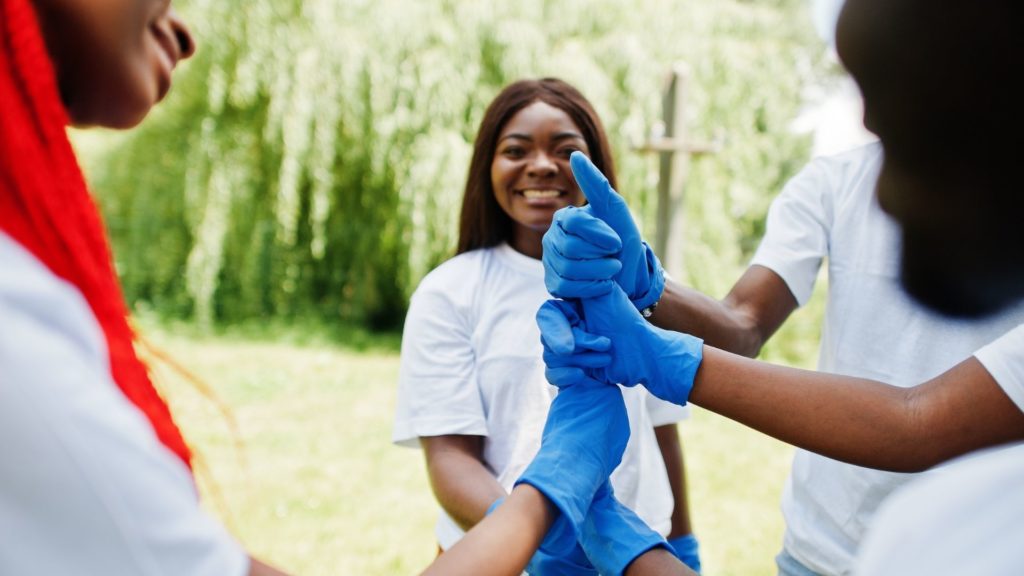 Why we love serving jesus in this neighborhood
Dayton is a melting pot of families from over a dozen countries. We love experiencing the diversity of cultures and supporting our ministry partners as they care for the needs of these refugees (Lev 19:34).

invite your students to grow and serve
DISCIPLESHIP
Your students will learn spiritual habits that they can apply at home.
YOUR STUDENTS WILL EXPERIENCE:
Bible Study Methods
Emphasis on Prayer
Evening Worship
Intentional Staff
Tools for Debriefing
WAYS YOUR STUDENTS WILL GROW:
Passion for God's Word
Reliance on God
Dependence on Community
Real Life Application
Spiritual Maturity
Leadership Development
Your students will learn to lead out of their unique wiring and gifting.
YOUR STUDENTS WILL EXPERIENCE:
Leadership Profile
Team Building Games
Leadership Assessment
Leadership Principles
Real Leadership Roles
WAYS YOUR STUDENTS WILL GROW:
Leadership Wiring
Spiritual Gifts
Life Skills
Leadership Principles
Confidence

Trip programs offered in dayton:
Urban Adventure Serve
Focus:
Students will discover their personal, God given mission by learning more about their Burdens, Passions, and Vision from God. They'll serve alongside key urban ministries, learning how a personal mission can contribute to the overall Kingdom of God. Students will also participate in the Mission Race, a downtown team-based competitive learning experience.
---
Age Group:
Junior High, High School, Combined
---
Level of Challenge:
Sites:
ATLANTA
AUSTIN
CHICAGO
DAYTON
DENVER
KANSAS CITY
MEMPHIS
MILWAUKEE
Mission Ready
Focus: Students learn to lead while embracing a community. LeaderTreks staff will plan every aspect, but gradually hand off leadership of the team house and worksite to students as the trip progresses. By the end of the trip, nearly every component will be student led. Students will also plan, prepare, and lead a 3 day VBS for local children.
---
Age Group: Junior High, High School, Combined
---
Level of Challenge:
Sites:
COSTA RICA
DAYTON
FLORENCE
KANSAS CITY
KENTUCKY
KNOXVILLE, TN
PAWLEYS ISLAND
Intense Impact
Focus: Bring on the challenge! This trip is completely student-led trip. From food to worksite to VBS, every aspect is planned and led by students. This trip will push students well out of their comfort zones, but prepare them for real ministry and real life.
---
Age Group: High School
---
Level of Challenge:
Sites:
COSTA RICA
DAYTON
FLORENCE
KENTUCKY
KNOXVILLE, TN
PAWLEYS ISLAND

TYPICAL SCHEDULEs:
urban adventure serve
| | |
| --- | --- |
| 7:00 | Breakfast |
| 8:00 | Individual Morning Devotions |
| 9:00 | Service Project/Adventure Opportunity |
| 12:00 | Lunch |
| 1:00 | Service Project/Adventure Opportunity |
| 6:00 | Dinner |
| 7:30 | Team Time |
| 10:30 | Lights Out |
mission ready/Intense impact
| | |
| --- | --- |
| 7:00 | Breakfast |
| 8:00 | Individual Morning Devotions |
| 9:00 | Work Project |
| 12:00 | Lunch |
| 2:00 | Student-Led Vacation Bible School |
| 6:00 | Dinner |
| 7:30 | Team Time |
| 10:30 | Lights Out |

2024 DATES and pricing
| | Dates | Urban Adventure Serve | Price/Person | Mission Ready | Price/Person |
| --- | --- | --- | --- | --- | --- |
| 1 | JUNE 2–8 | BOOK YOUR TRIP | $525 | BOOK YOUR TRIP | $575 |
| 2 | JUNE 9–15 | SOLD OUT | $545 | SOLD OUT | $595 |
| 3 | JUNE 16–22 | SOLD OUT | $545 | SOLD OUT | $595 |
| 4 | JUNE 23–29 | SOLD OUT | $545 | SOLD OUT | $595 |
| 5 | JUNE 30–JULY 6 | BOOK YOUR TRIP | $545 | BOOK YOUR TRIP | $595 |
| 6 | JULY 7–13 | SOLD OUT | $545 | SOLD OUT | $595 |
| 7 | JULY 14–20 | SOLD OUT | $545 | SOLD OUT | $595 |
| 8 | JULY 21–27 | BOOK YOUR TRIP | $545 | BOOK YOUR TRIP | $595 |
| 9 | JULY 28–AUGUST 3 | SOLD OUT | $525 | SOLD OUT | $575 |

TRAVEL:
| | |
| --- | --- |
| CITIES WITHIN 8 HOURS DRIVING DISTANCE: | NON-STOP FLIGHTS AVAILABLE FROM: |
| Chicago, IL | Atlanta, GA |
| Milwaukee, WI | Dallas, TX |
| Grand Rapids, MI | Charlotte, NC |
| Harrisburg, PA | Denver, CO |
| Chattanooga, TN | Orlando, FL |
| Birmingham, AL | Philadelphia, PA |