Live in Love: Free Bible Study
"Above all, keep loving one another earnestly, since love covers a multitude of sins." 1 Peter 4:8
Everyone wants to be loved and accepted by others. But how often do we stop and think about how we love others? When we don't receive the kind of love we are expecting from others, we get upset with them. But when we see how incapable we are to fully love others, it's easier to have realistic expectations of receiving love from others.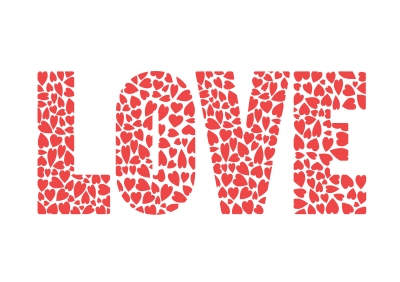 Luke 10:38-42 tells the story of Mary & Martha and how they both loved Jesus in the way they thought was best. In the end, however, Jesus places a priority on how He wanted to be shown love. This Bible study helps students discover what it means to lead by loving others. Through the lens of these women's encounter with Jesus, students are led to answer questions that challenge how they perceive and show love. Are they meeting other's expectations of love, or simply loving how they think is best?
Whether you are looking for a timely themed topic for a February gathering, or simply wanting to stir up a transformational conversation at your weekly student or small group meeting, check out this free Bible Study! It's sure to get your students thinking deeply about what it truly means to love one another and those in the world Christ has called us to reach. At the end of this study, students will be left asking: What can I do this week to change how I love others?
"Image courtesy By gubgib,/ FreeDigitalPhotos.net".
About the Author
Doug Franklin
Doug Franklin is the president of LeaderTreks, an innovative leadership development organization focusing on students and youth workers. Doug and his wife, Angie, live in West Chicago, Illinois. They don't have any kids, but they have 2 dogs that think they are children. Diesel and Penelope are Weimaraners  who never leave their side. Doug grew up in… Read More